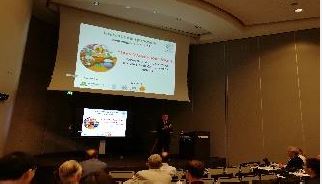 September 21, 2021. SURE+ Annual (Virtual) Conference
Challenges and solutions towards sustainable food production in China
In September 21 2021 SuReFood will have its annual conference in Nanjing Agricultural University,
China. The theme of the annual conference will focus on the current challenges and potential solutions for a sustainable food production in China and other countries. Taking the existing knowledge and foreseen the future challenges in China's food production, the annual conference will specifically focus.